Vegan leather is a material that has an appearance and texture that mimics real leather but does not use any animal components in its production. Today it can be found in a wide variety of products on the market, such as vegan leather jackets, vegan leather shoes, furniture and accessories. Vegan leather" or vegan leather is made from many different materials. The most popular is synthetic leather, such as polyurethane (PU), which is cheap, easy to clean, but not very breathable, and has raised concerns about the environmental impact of its use in the manufacture of these materials. Other popular options include vegan leather made from plants, fruits, peels and other natural materials. This is one of the most interesting developments in terms of sustainability and can be made from the waste of apples, cactus, cork, hemp, mushrooms, algae and other natural components.
Vegan leather is an excellent alternative to traditional leather, but it is important to know how to maintain it properly to extend its lifespan. If you are wondering how to take care of vegan leather shoes and bags, in this post we will explain all the necessary steps and the basic material to keep it in perfect condition.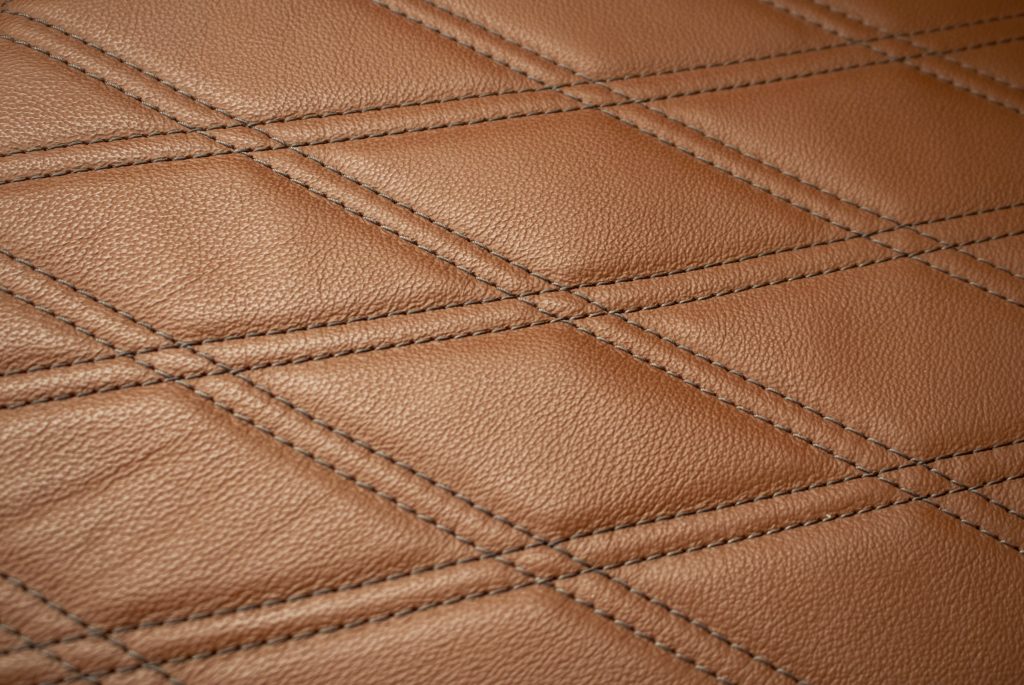 How long does vegan leather last?
Vegan leather comes in different qualities and, just like real leather, the higher the quality, the longer it will last. Although top quality, synthetic leather is usually cheaper and of lower quality than genuine leather, as it is usually thinner, therefore easier to break or scratch over time and needs extra care and protection, on the other hand, it resists stains better and is not as sensitive to water or UV rays as animal leather.
Which type of vegan leather to choose?
One of the advantages of vegan leather regarding sustainability is that it does not contain any harmful substances and that in the case of leathers made from food waste, a sustainable closed-loop system is promoted. In the case of leathers made with plastic, this would not be the best option for the environment, as it takes years to disintegrate, and if we ignore the cruelty-free factor, it might even be more sustainable to buy animal leather treated with natural vegetable tannins, as it is biodegradable. For this reason, if our intention is to contribute to the environment and veganism in our choice of a new shoe or accessory, the best advice is to be well informed about the product and the brand we want to buy, to find out if it is really vegan and sustainable leather and what processes and ingredients are used to create it.
How to care for vegan leather?
Because vegan leather can be made from a variety of materials, it is very important to always check with the manufacturer about the specifics of its care, as there are types, such as those made from mushrooms or some vegetables, that are delicate. In general, vegan leather is easy to care for, and the following steps will ensure effective maintenance of any type of non-animal leather:
1.Cleaning vegan leather
For PU synthetic leathers, the best cleaner is Universal Cleaner, as it is a powerful stain remover that will remove all dirt, dust and stains from the shoe or bag by simply rubbing with a slightly damp cloth and with the product impregnated into the surface. For vegan leathers made of delicate materials, we recommend Shampoo Dry Cleaner, which allows for waterless cleaning and leaves the surface soft after use. When we want to clean and nourish in one step, the ideal 2-in-1 product is Balm, which nourishes and cleans the leather at the same time, ideal for vegan leathers with vegetable components. Finally, for very delicate leathers, we recommend Delicate Gel Cleaner, which cleans effectively without altering the appearance of the leather.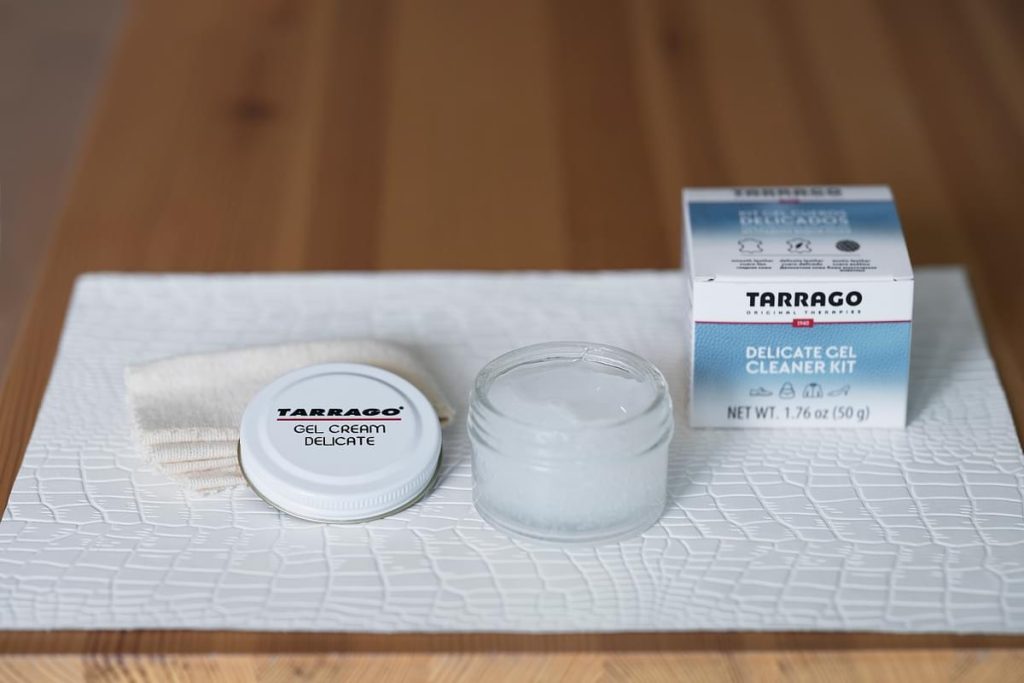 2. Nourish and care for vegan leather
At Tarrago we have the first vegan grease for the care of vegan leather, Macadamia Oil. A small amount is applied with the cloth and its high quality ingredients will nourish and soften the leather, preventing cracking and dryness and improving the appearance of the leather. It is ideal for vegan leathers with vegetable components such as boots, or jackets. It may darken the colour a little when applied. For all other leathers, we recommend Premium Natural Cream, which provides nourishment without altering the materials.
3. Protect vegan leather
Finally, to protect it from stains, liquids and dust that may damage your vegan leather shoes or bags, we have a protector with an eco-friendly gas-free formula, the Water-based protector which, after one application, will create a long-lasting and breathable barrier that will effectively protect your vegan leather garments.