At Tarrago, we are committed to continue offering our customers the most innovative and environmentally friendly products, for this reason we have introduced a new line of sustainable and easily recyclable goods. This month we are launching two new kits with a selection of essential products, one for the maintenance of sneakers and the other for the care of suede and nubuck footwear and garments. The items included in the kits are of high quality and formulated and produced in Spain, and are presented in an environmentally friendly poplar wood and cardboard box, manufactured by a local company using natural wood to help maintain our planet, being the box reusable to promote sustainability and upcycling.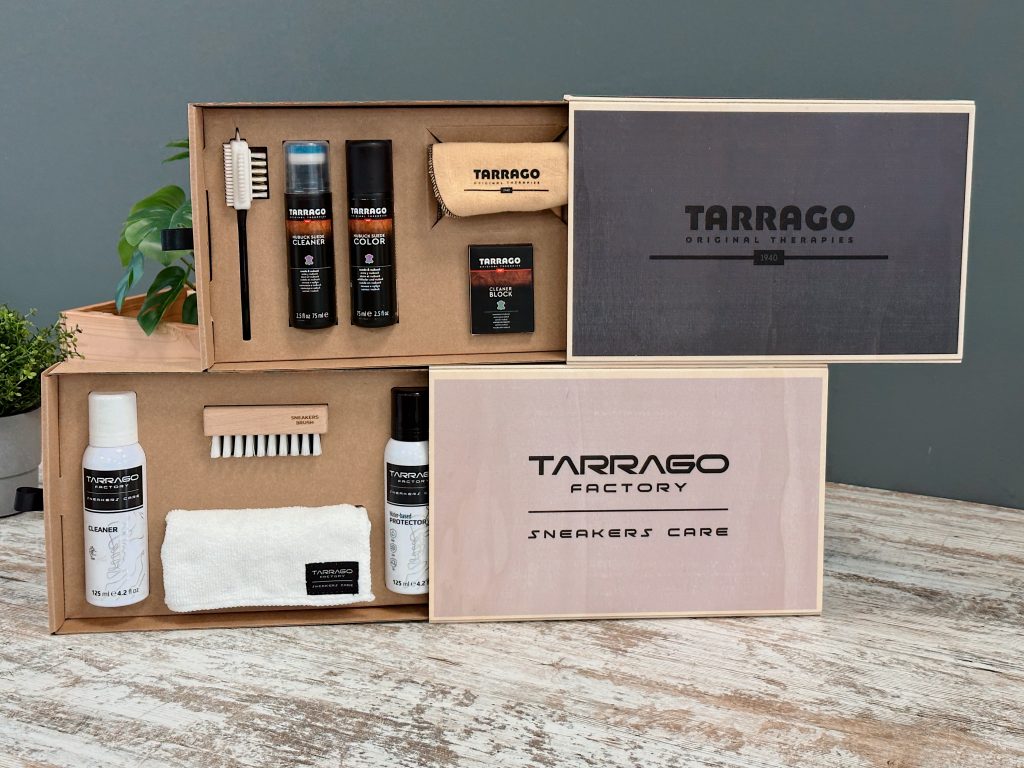 The new Suede & Nubuck Kit for the care of suede and nubuck garments and footwear includes specific products for cleaning these materials: The Suede & Nubuck Cleaner and the Suede & Nubuck Cleaner Block. You will also find a Suede & Nubuck Color in neutral color, which renews suede and nubuck and restores their initial appearance, and two accessories for cleaning and applying the products: a special brush for these leathers, the Suede & Nubuck De Luxe Brush, and a shoe duster.
The Planet Friendly Kit for sneakers includes products with a high content of natural ingredients, very effective for a perfect maintenance of this type of footwear. It includes the powerful Sneaker Care Cleaner with 98% natural ingredients, the Water-based Protector that waterproofs your shoes so they don't get wet or stain, helping to keep them in perfect condition for an extended period of time, and a brush and a cloth to clean every single corner of your shoes. You can find it at https://sneakerscare.com/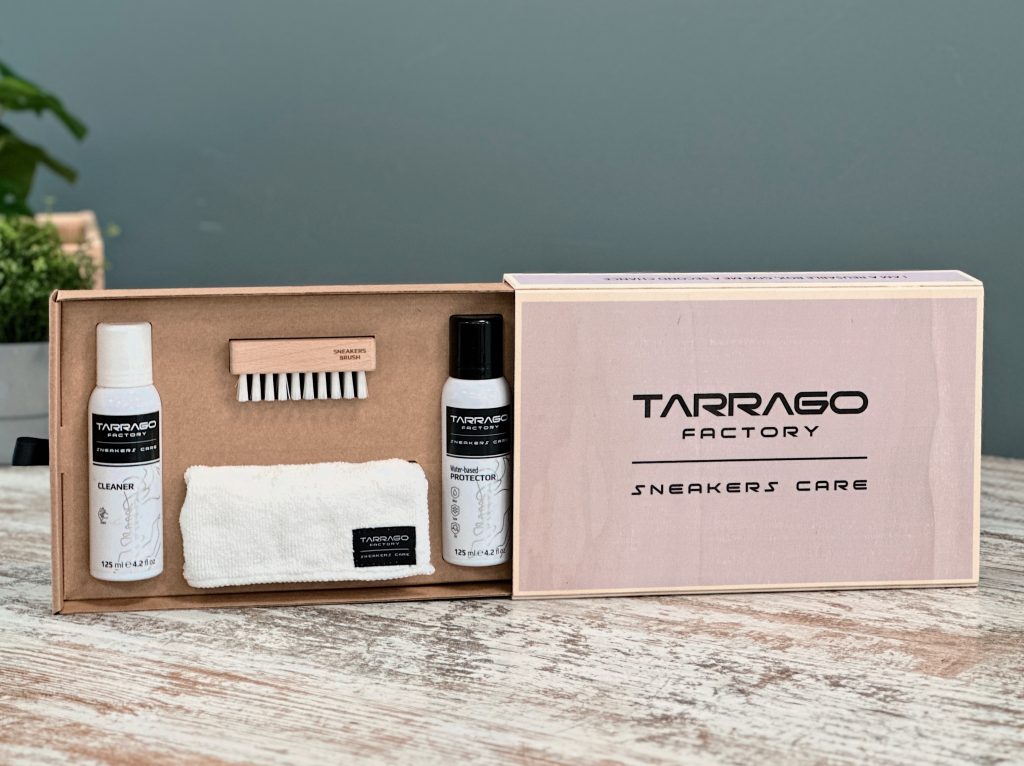 Both kits are now available on the market and can be purchased from any of our authorised distributors. To find out which one is closest to you, write to info@tarrago.com and we will be happy to help you.