This product will revolutionize the sneaker care!
We developed a liquid cream that allows you to revive the color of your sneakers, giving them the first day shine and bring back the original black!
Maintain your sneakers as the first day it's not easy because each material has its trick. We want to give you some tips to revive the shine, nourish and bring them back to black!
Why choose Sneakers Total Black?
It's essential to know how to maintain your favorite sneakers for a long time.
We created the best solution to take care, gives shine, nourish and gives color to your black sneakers.
Sneakers Total Black will enable you repair and recover the color of your black Air Force One, Adidas Superstar, Vans, Converse All Star and more.
Easy and simple to use and apply!
Sneakers Total Black is a liquid cream with high black pigment that covers scratches and dirt. It contains waxes to nourish the leather, prevent it from cracking, give them a second life!
Self-applicator with round sponge, maximum application!
The round sponge design allows a very accurate and a high-quality finish after use. Thanks to its fast absorption, the product does not stain and the first results are achieved after 5 minutes of drying.
How to use the product?
Find below the steps to apply correctly Sneakers Total Black and get the most out of it: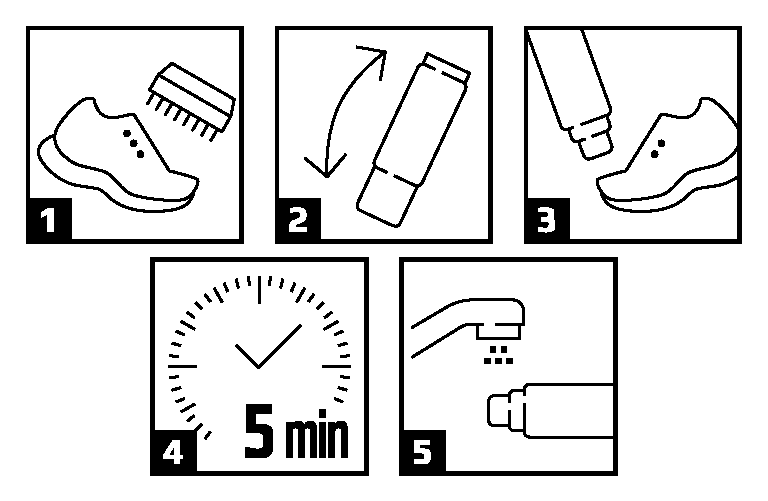 Remove any dust particles from the surface.
Shake well the bottle face down.
Soak the sponge putting pressure gently on the surface and apply the product.
Let dry for 5 minutes.
After using, clean the applying sponge with water to avoidd the rest of black cream to dry and damage the sponge.
By the way, although the product is already water-resist, if you want to give it a waterproof layer, once the drying time has elapsed, you can apply Sneaker Nano Protector to your shoes and you will get a better result.
And just in case you need it, here are some tips to help you make the right use of your sneakers…
Take care of them from the very first day.
Use Shoe Trees to maintain their shape and avoid future cracks.
Store in a fresh place to prevent moisture.
We recommend not to clean: leather, synthetic leather, suede and nubuck sneakers in the washing machine. For a safe cleaning use: Tarrago Sneakers Cleaner or Tarrago Sneakers Wasc!