For the second time Tarrago Outdoor Equipment Care will take part in ISPO 2020, the largest trade fair for sport business.
The worldwide leading company takes part in ISPO 2020 to show its wide range of products, carefully designed to satisfy the most demanding requirements of maintenance, cleanliness and care of outdoor sports equipment.
With 80 years experience in the market and being present in over 70 countries around the world, Tarrago is a leading manufacturer and exporter of shoe, fabric and leather care products. Being focused on continuous quality enhancement, and innovating in the industry, we are carrying with and important researching work that has allowed us to developing high technology outdoor products specially formulated to be the perfect partner for athletes in their effort to achieve their goals and overcome new challenges.
ISPO will take place at the Messe München exhibition grounds, in the city of Munich, between the 26th and 29th of January 2020. During the event, more than 2.800 exhibitors will be presenting their latest sport products from different segments, such as Snowsports, Outdoor, Health & Fitness, Urban and Teamsports. Tarrago Outdoor Equipment Care will be at HALL A4, Booth 511.
During the Fair, Tarrago will be showing two innovative products from their range Tarrago Outdoor High Tech Down Cleaner and the Down Protector, which are complementary products for specific cleaning and waterproofing all feather and down articles, such as sleeping bags, jackets, anoraks, vests and trousers.
Down garments are one of the most delicate and valuable clothing for outdoor sports practitioners due to their qualities. Their use and exposition to weather inclemency can cause the lose all of its properties. This situation, added to the lack of information about the best way to care those garments and the use of specific products for the care of technical down garments, may causes these garments to be washed with unsuitable products which, at the end, will reduce their lifetime.
Keeping this in mind, Tarrago has developed these two products that will allow anyone taking the best care of them.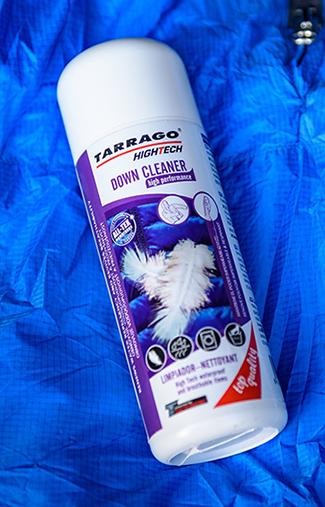 The Down Cleaner a top wash-in cleaner specially designed to clean and care for high performance down-filled garments, such as sleeping bags, jackets, anoraks, vests and trousers. It maintains the filling power and breathability, revitalizes the insulating characteristics and restores the waterproofing properties of down and feathers garments.
And the Down Protector a waterproofing liquid used to enhance the repellent effect, maintain the original state, insulation and breathability of high performance down-filled garments, such as sleeping bags, jackets, anoraks, vests and trousers.
Both are recommended for hand wash and machine washing.
Tarrago Brands will also be showing Tarrago Factory Sneakers Care, a complete range of water-based products designed for the care of kicks. This is a whole range inspired by the Sneakers World, aimed to sneakers lovers committed to clean, protect, care and customize their kicks.