Did you know that you can protect your shoes, jackets and bags from the rain? There are several products that, once applied, create an imperceptible waterproofing layer that will prevent your shoes and accessories from getting wet or stained by any liquid that may fall on them. They are especially useful if you live in a place where it rains a lot or if you want to prevent them from getting stained or damaged during everyday use, extending their lifespan and maintaining their appearance.
Rain protection for shoes, jackets and technical accessories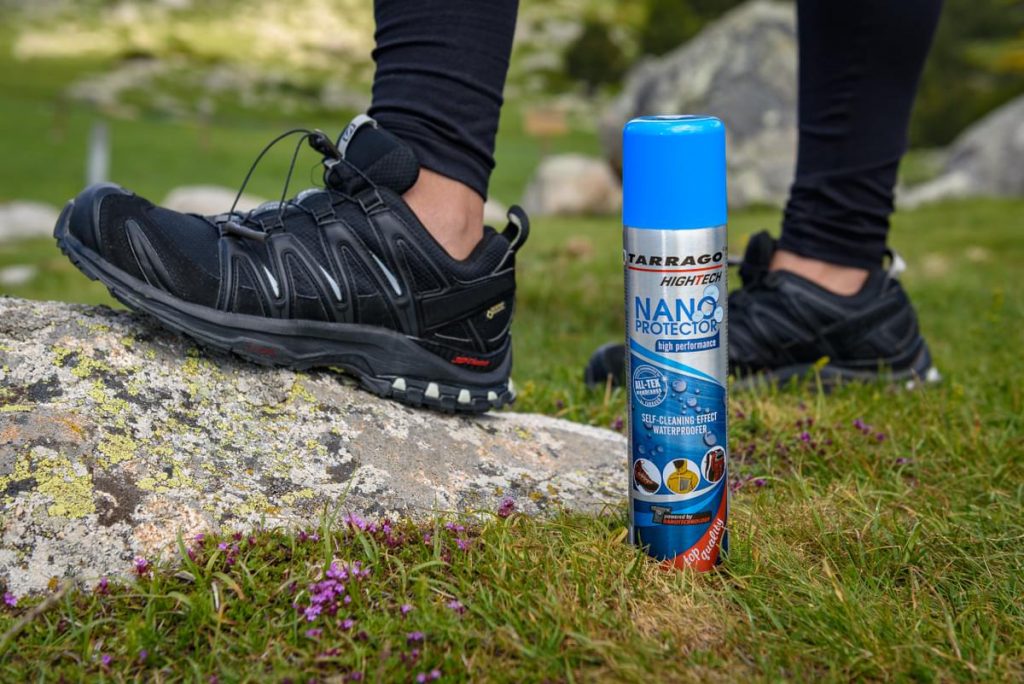 With our famous Nano Protector, you can protect a wide range of technical materials and membranes, outdoor footwear, jackets, backpacks… It is a high-tech waterproofing that prevents water penetration. It repels dirt and stains and when used regularly it keeps the garment in perfect condition for longer. This protector allows the breathability of the technical membranes at the same time as it protects them, thus offering a dual functionality that few similar products on the market offer. Not suitable for metallised leathers, neoprene or nylon. This spray has achieved the highest score in water repellency evaluation tests, and is very easy to apply. On a clean brushed surface, spray from a distance of 30 cm. Allow to dry for a few minutes and reapply another coat. Once applied, allow to dry for 30 minutes.
Protecting leather shoes or leather accessories from the rain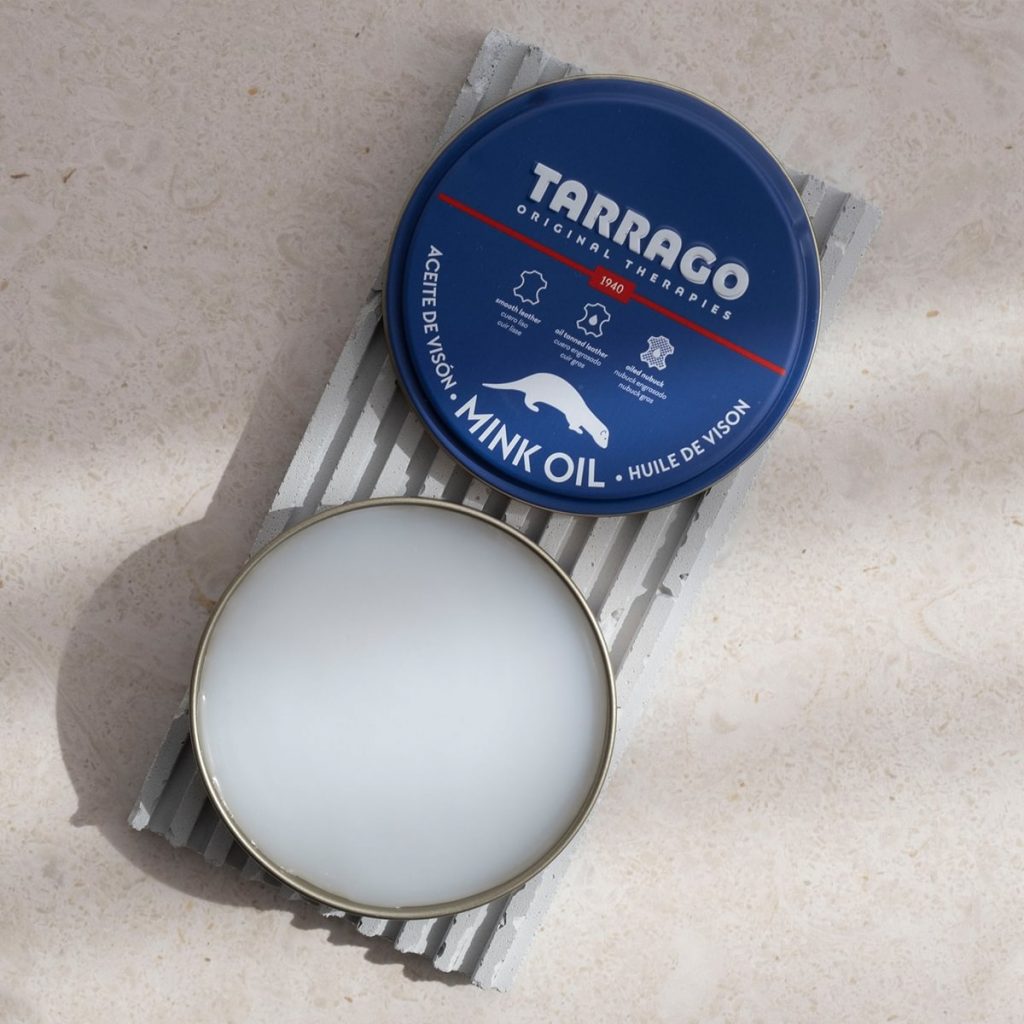 To protect garments or accessories made of smooth leather or greased leather, one of the products we sell the most is the classic Mink Oil. A grease that protects and nourishes them, conditioning and preventing cracking. It is ideal for boots, shoes and jackets, as it will keep them looking perfect for longer and protect them from rain and dirt.
Waterproofing protector for synthetic and vegan PU leathers
For metallic, synthetic and vegan PU leathers, we have a specific protector, the Synthetic Leather Protector. This product is ideal for preventing snow, dirt and water from damaging your synthetic garments or footwear. Frequent use will keep these surfaces looking as good as new for longer. The spray should be applied to a clean, dry surface at a distance of about 30 cm. If the material is very delicate, it is recommended to test a small area that is not visible beforehand. Just wait 30 minutes for it to dry, and your synthetic leather will be waterproofed.
You can buy our products through our distributors, contact us at info@tarrago.com and we will be glad to advise you which one is the closest to you.