Did you know that you can give a matt or glossy finish to your sneakers, or that you can paint denim or canvas with the same paint used to paint leather trainers? In this article we will explain how to use our specific products for special finishes and blends, and the differences between them.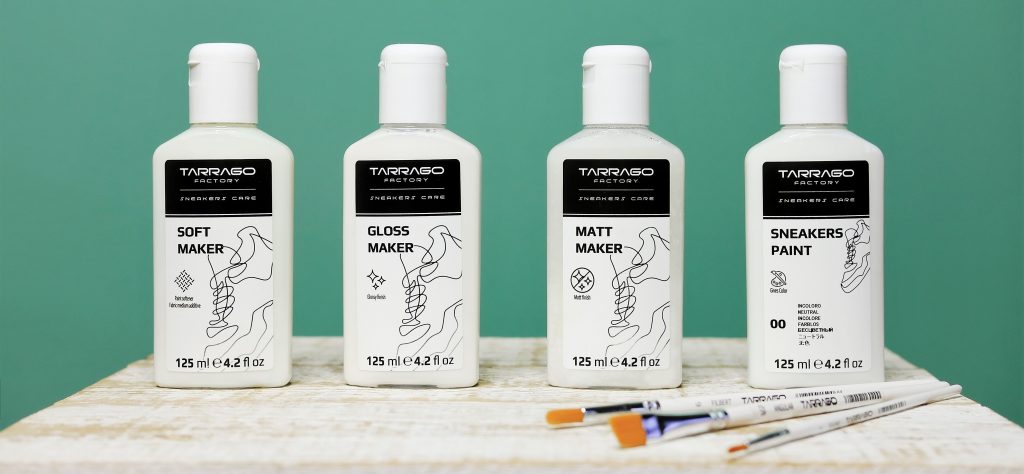 Matt finish and glossy finish
With Matt Maker you can achieve a strong matte effect, making it one of our ambassadors' favourites. Just apply a thin layer of the product with a sponge or brush, and you will see how any shine on the surface is removed and you get a completely matte finish. The same goes for the Gloss Maker, with which, using the same method, you can achieve a glossy effect on your design. You can also combine them, using each one on a different part of the design, to achieve a totally different and original result.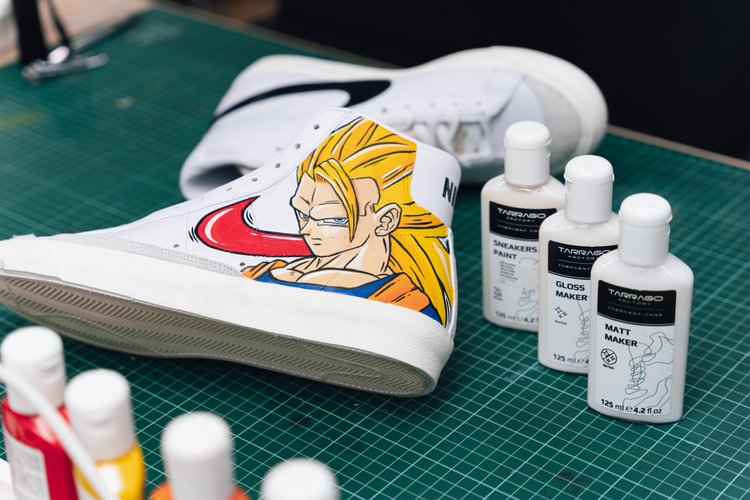 Additive for painting on denim and canvas
If you are thinking of painting on denim or canvas trainers, you only need the Soft Maker, which is mixed with Sneakers Paint in a ratio of 50-50 or 70-30 and allows you to paint on denim or canvas trainers, caps or hats. You can play with the mixture to achieve a softer, more flexible finish or a more opaque and consistent one. Multiple customers use this product to customise denim jackets, jeans, hats, or even T-shirts or socks!
Paint thinner for airbrushing and sealant
If you want paint with airbrush using your sneaker paints, you can do so by mixing them with the product Neutral Base, which acts as a thinner so that the paint can be used with this method. Neutral base is a 2 in 1, as it also serves as a sealer, if applied at the end of a design, once it is dry, to avoid cracking and chalking of the paint, and to make it last longer. It can be applied with a sponge by dabbing or with a brush, painting a thin layer on top of the final dry design.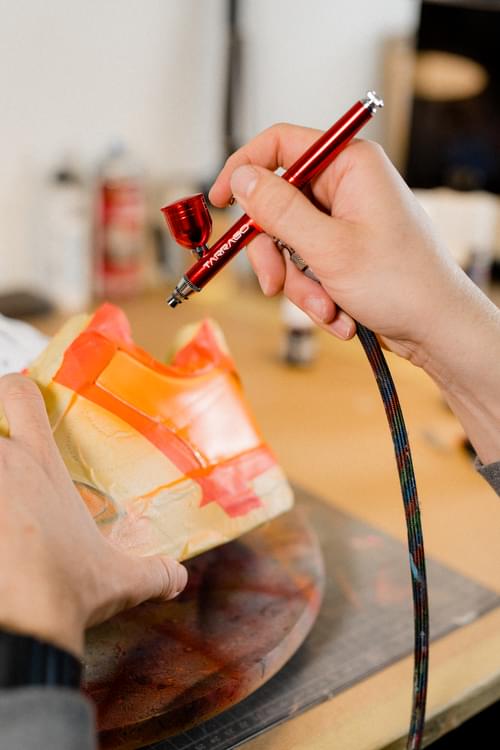 If you want to know where you can buy these products, write us at info@tarrago.com and we will indicate your nearest shop.