Lineapelle 97 was an edition with new developments and a very high level of innovative content within the fashion industry. Lineapelle continues to consolidate itself as a world leader in influences within business experiences within the value chain.
Tarrago Brands made presence once again in this edition, accompanied by its distributor in Italy Tan Company. Making known several novelties within its different product ranges.
Tarrago designed for you!
Tarrago Brands with its Original range has presented how it will be its new image for 2020, more focused on the final public and shoe stores. An evolution marked from: being products for the care and maintenance of leather to be a brand concerned with all surfaces and accessories on the market.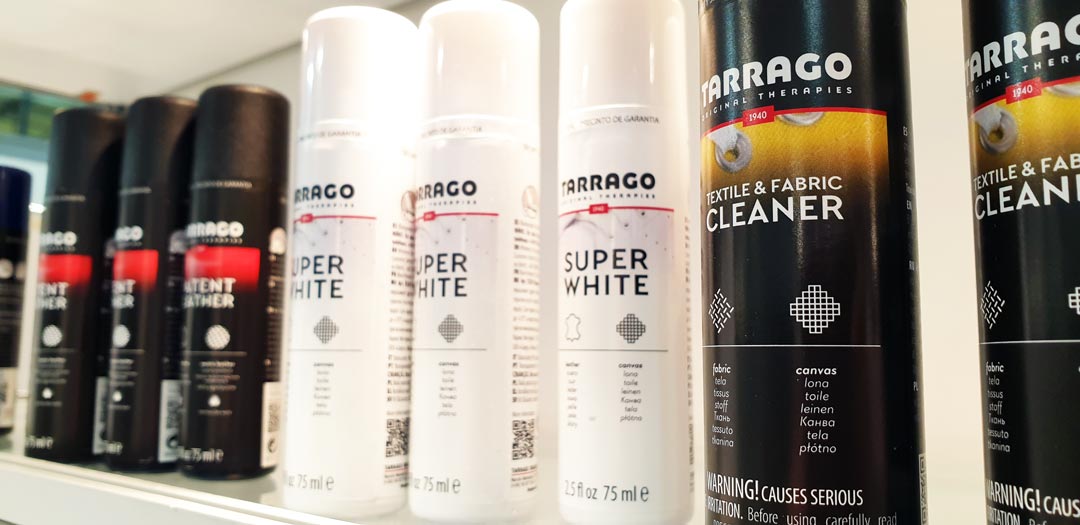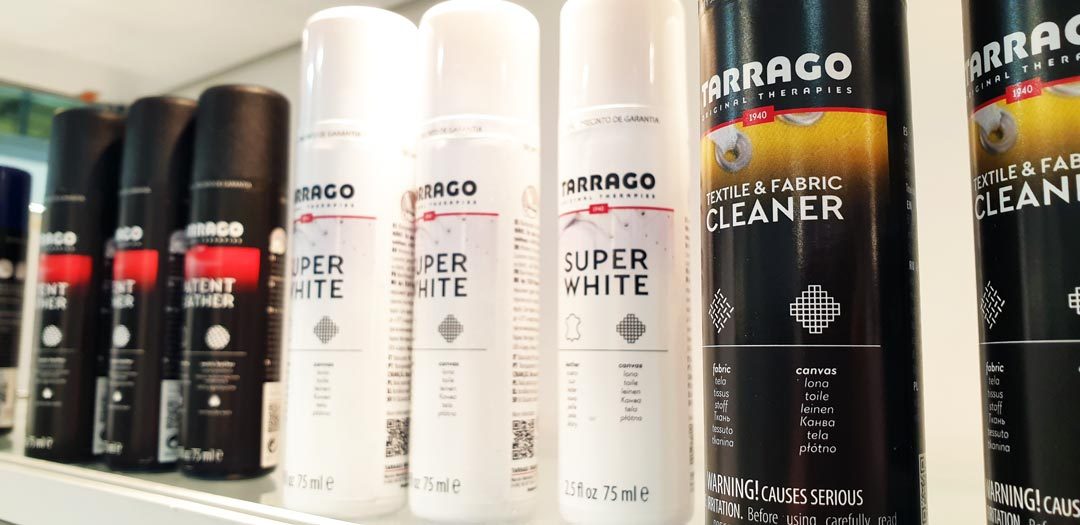 New producs for new needs
For the youngest range Tarrago Sneakers Care has added new products.
Tarrago Sneakers Nano Protector: a protector designed under nanotechnology, respecting all surfaces and offering an efficient barrier against dirt, water, oil and other liquids.
Tarrago Sneakers Total White; a self-applicator loaded with white dye particles to renew white curing surfaces.
As a special launch, we present several colors of the Tarrago Sneakers Paint with different special effects.
Glitter colors.
Glow in the dark in green color.
Photochromic colors in Yellow and purple.
And the Aluminum color.
Professional Range
To strengthen the professional range, two innovative products have been developed for the repair market.
Tarrago Filling Paste: a flexible and colored filling paste to cover chafing, cuts or holes in smooth leather and synthetic leather. Creates a soft, adhesive and flexible layer; Once the base dries, it can be painted with the desired color for a perfect and professional finish.
Tarrago Nubuck Suede Renovator Water Based: a product that revives the original colors of suede and nubuck footware and garments, thanks to its coloring power. Its waterproofing formula protects against humidity.