When it comes to footwear, foot discomfort takes many forms, from persistent pain due to long hours on your feet or uncomfortable shoes to blisters caused by friction and moisture buildup leading to unpleasant odors. High heels, though stylish, often bring discomfort, especially in the ball of the foot. Spread feet can result in metatarsal pain, hindering comfort. Our premium insoles address these issues. They provide targeted support, cushioning, reduce friction, wick moisture, control odors, and relieve high heel discomfort. Whether you suffer from foot pain, blisters, moisture woes, or high heel discomfort, our insoles are designed to enhance comfort, allowing you to move through life with ease.
At Tarrago, we are committed to crafting high-quality insoles that cater to your every need. We offer more than 20 models of premium insoles to cover every need:
1. Premium Cotton Insoles: Barefoot Comfort Enjoy the sensation of going barefoot without compromising on comfort. Our Premium Cotton insoles feature a soft, natural cotton fiber and polyester top layer that keeps your feet dry and fresh. Even on scorching summer days, the blue ribbed polyurethane underside with active carbon ensures optimal cushioning while absorbing odors. Best of all, these insoles can be easily washed, making them a sustainable choice for long-lasting freshness.
2. Premium Fresh Striped Insoles: All-Day Freshness For those seeking all-day freshness, the Premium Fresh Striped insoles are a perfect fit. These insoles feature a double foam layer, complete with a special grooved profile and perforations that promote air circulation within your shoes. The result? An optimal climate inside your footwear, complemented by a pleasant scent that keeps your feet and shoes feeling fresh.
3. Premium Active Leather Insoles: Luxurious Comfort Available also in black, these insoles combine soft natural leather on the top layer with cushioning polyurethane underneath. The active carbon and antibacterial agent ensure not only odor prevention but also moisture retention within the insoles, rather than your shoes. Overnight, the polyurethane foam reverses its function, releasing stored moisture as vapor, leaving you with a fresh and dry insole each morning.
4. Premium OrthoCare Insoles: Tailored Comfort for Every Need Our Premium OrthoCare insoles come in 14 different models, each designed to cater to specific needs. Here are two standout options:
Premium Leather High Heels: They relieve stress on the ball of your foot, thanks to the absorbent soft natural leather top and integrated central pad for anatomical support. These toeless insoles are versatile and can be worn with open shoes or sandals.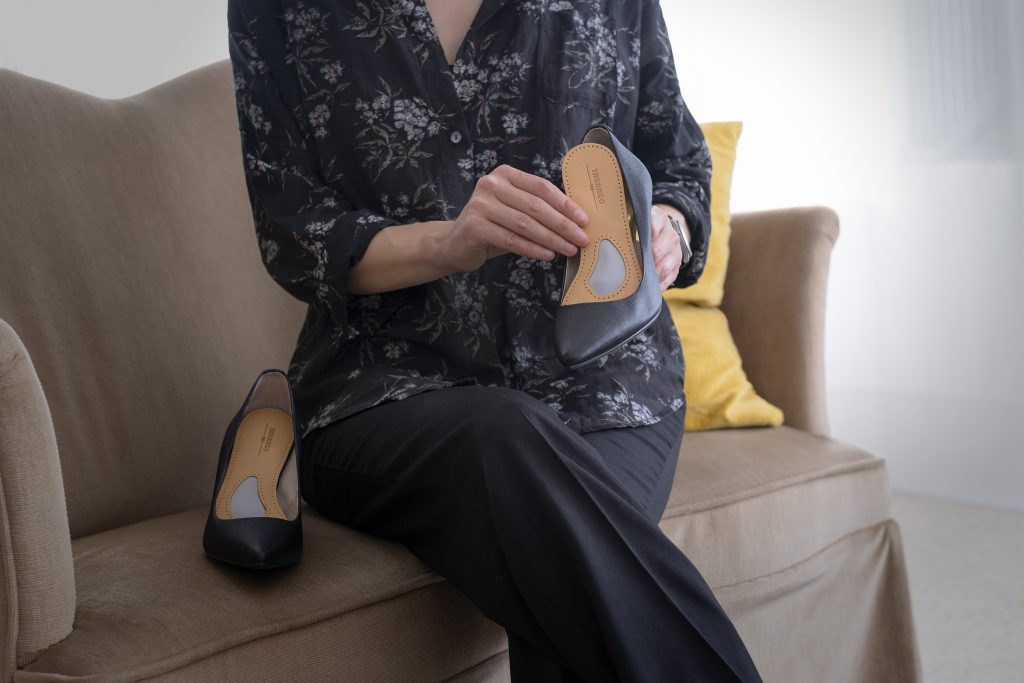 Premium Leather Metatarsal Drop: Alleviate issues caused by spread feet with this self-adhesive metatarsal pad made of fine leather. It supports your feet in crucial areas, improving the anatomical position of the metatarsals and correcting the transverse arch of your foot for enhanced comfort.
5. Premium Merino Wool Insoles: Winter Warmth Stay warm and cozy all winter long with our Premium Merino Wool insoles. Crafted with real Merino wool known for its thermoregulating properties, these insoles wick moisture away and adapt to your body temperature. The 2mm-thick foam provides excellent shock absorption, while the antibacterial agent keeps odors at bay.
The right insole can make all the difference in your shoe-wearing experience. From barefoot comfort to winter warmth, our premium insoles will cover every need, ensuring you enjoy both style and comfort. For more information, please write us at info@tarrago.com.