Description
Pure natural lamb wool for those cold winter days.
The genuine natural wool top layer which makes your feet feel cozy and warm while the embossed foam under layer provides a soft footing for those long winter walks.
Available in:
Double sizes: 35/36, 37/38, 39/40, 41/42, 43/44, 45/46.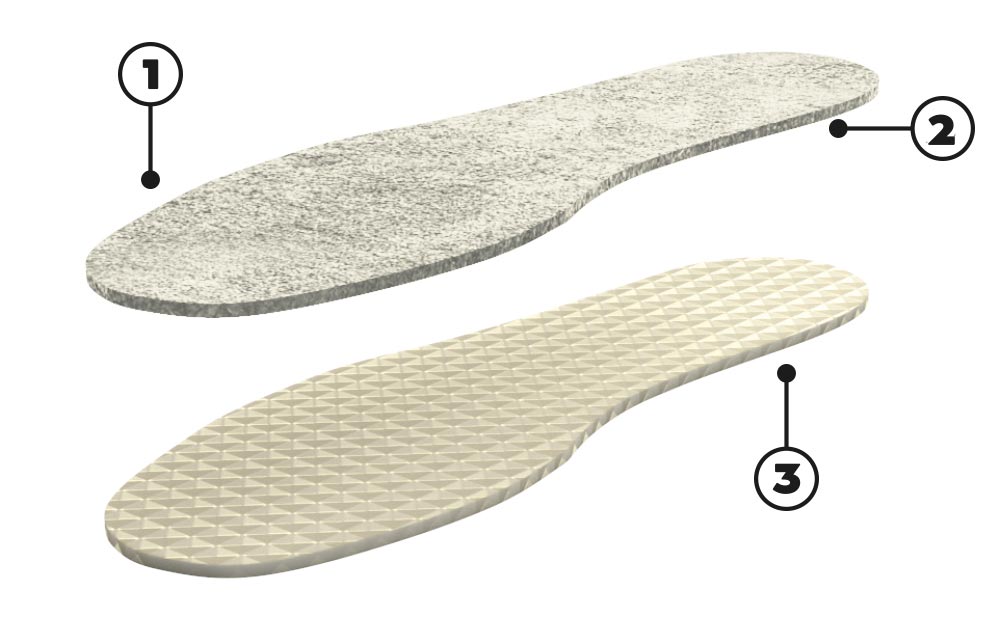 1. Natural lamb wool.
2. Warm & cosy.
3. Embossed foam: soft walk.